EXPERIENCE
ANIMAL COMMUNICATION & INTUITIVE BIOMIMICRY®
Worldwide wildlife encounters, February 2010 – present
Have been diving around the blue planet mainly among wild dolphins, but also with humpback whales, belugas and killer whales. Integrating experiences of life with them, a concept of nature inspired lessons applicable in daily lives for humans called « intuitive biomimicry ».
Conferences Aquanha®, Europe, May 2015 – present
Developed the concept of Aquanha, a multiple audiences structure based on intuitive biomimicry, with a balance of my own personal interspecies encounters videos and external researches to best pass on knowledge to each and every individual being.
Wild dolphin Guide, Europe, May 2015 – present
Have been partnering with agencies to guide people to respectfully live the experience of swimming with wild dolphins in Egypt, with similar behavior of encounter to connect at a deeper level with the nature and wildlife. The Aquanha concept is meant to guide through the experiences consciously, with a range of intuitive tools, and the nature inspired methods of intuitive biomimicry.
PROJECT MANAGEMENT & MARKETING
WAVE Cie, Hauts de France, France 1994 – present
Started as a translator/trainer with an American team in France, and created training documents. Acted as a European Project Manager and Marketing Coordinator for projects launched in Europe. Managing today communication tools and team coordination for small and large scale launches. Working partial time since 2017 as a Marketing coordinator.
EDUCATION
GENERAL EDUCATION AND SCHOOL
Workshop Interspecies I/O, worldwide multidisciplinary specialist in interspecies communication, 2020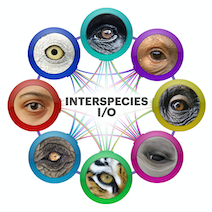 University Paris Descartes – DU Human-Animal relation, 2018
Lycée du Hainaut & University Mont Huy, Valenciennes, France, 1984 – 1988
INTERNATIONAL MANAGEMENT
OPEN University, Bruxelles – 2001
GENERAL COMPETENCES
Freediving
Cetaceans
Intuitive biomimicry
Acoustics
Non-verbal communication
Marketing
Project management
Music
Acting
Screenwriting
French/English
TECHNOLOGIES
COMFORT
Photoshop
Final Cut Pro X
KNOWLEDGE
PROJECTS
Connected diving suit®
CEEBIOS Biomimicry in Paris: BiomimExpo 2018/2019 – Cité des sciences et de l'industrie de la Villette
Live and feel the impact of another kind of experience
After swimming through the different spheres proposed, feel free to contact me to share, communicate, accompany a personal or collective project.